Welcome to Wisdom Tales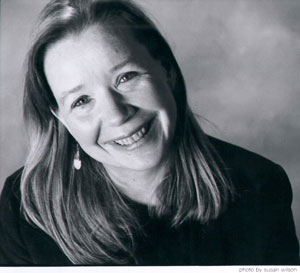 Elisa Davy Pearmain is a professional storyteller with over 30 years of experience telling in schools, libraries, churches and festivals around New England. She is the author of two award-winning books, Doorways to the Soul: 52 Wisdom Tales from around the World, and Once Upon a Time: Storytelling to Teach Character and Prevent Bullying and a New CD Forgiveness: Telling our Stories in New Ways. Elisa is a teacher of storytelling, and a licensed therapist, helping adults to hear their own stories in new ways for personal growth and healing. This site is packed with information about Elisa's programs and resources and contains articles and stories and information on character development, bullying prevention, spiritual growth through story and much more. Enjoy!
Exciting News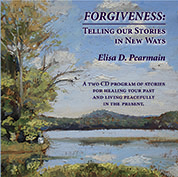 Elisa's CD "Forgiveness: Telling our Stories in New Ways" was released in 2013, and is now also available as a download through CD Baby. See the Forgiveness Program CD page for more information, to purchase the CD or find a link to CD Baby.

Upcoming Workshops & Classes
Spring 2015 Workshops, Groups and Classes to be announced soon.
Elisa's podcast
"Forgiveness: The Heart of Healing" This podcast is an interview with myself and the host Eric Wolf. You can listen to it (#88 in the archives) and many other great storytellers anytime by going to www.artofstorytellingshow.com
Read
Elisa's Article "Empowering Middle School Students to Stop Bullying" as published in the Fall 2012 issue of the National Storytellng Network's Storytelling Magazine.
Elisa in the News
Elisa brings anti-bullying message to students at Somerville school.
Universal Tales of Bullying – Storyteller Elisa Pearmain visited Glen Urquhart School to share folk tales that illuminate the topic of bullying. >>Read More
You can reach Elisa by phone at: (781) 640-9499
You can write to her at: 127 White Pond Rd., Hudson, MA 01749
Contact her by e-mail at: