Welcome to Wisdom Tales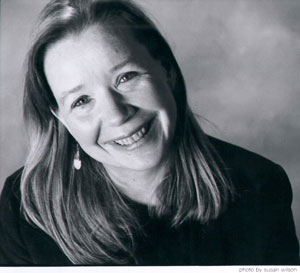 Elisa Davy Pearmain is a professional storyteller with over 30 years of experience telling in schools, libraries, churches and festivals around New England. She is the author of two award-winning books, Doorways to the Soul: 52 Wisdom Tales from around the World, and Once Upon a Time: Storytelling to Teach Character and Prevent Bullying and a New CD Forgiveness: Telling our Stoires in New Ways. Elisa is a teacher of storytelling, and a licensed therapist, helping adults to hear their own stories in new ways for personal growth and healing. This site is packed with information about Elisa's programs and resources and contains articles and stories and information on character development, bullying prevention, spiritual growth through story and much more. Enjoy!
Exciting News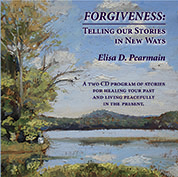 Elisa's new CD "Forgiveness: Telling our Stories in New Ways" will be released on July 30th, and available for the National Storytelling Conference.
See the Forgiveness Program CD page for more information and to purchase your copy.
Upcoming Workshops & Classes
Saturday, January 25th, 2014
10-4pm Concord, MA $45.00
Forgiveness: Telling our Stories in New Ways
A women's workshop
In this day long workshop Elisa will share her understanding of the forgiveness process and how re-storying can hasten the healing process. Participants will explore the tasks of the forgiveness process through stories told, story play, story sharing, and mindful listening. Some of these tasks are:
Mindful listening
Grieving our losses
Learning to practice empathy for self and others
Forgiving ourselves (the most important!)
Understanding the human needs we are trying to meet by holding onto resentments and staying angry
Shifting how we hold and tell our stories, and practicing telling old stories in new healthier and more forward thinking ways
This workshop will be helpful for those wishing to heal resentments, anger and hurts, and for those who help others. Sharing is optional and confidentiality a must.

Elisa Pearmain, LMHC, has over 15 years of experience as a licensed therapist. She has been telling stories and guiding others to heal through personal story work for 30 years. She is the author of two award-winning books including Doorways to the Soul: 52 Wisdom Tales from around the World, and has recently released a CD program called, Forgiveness: Telling our Stories in New Ways. She has a private practice in Concord, MA. Elisa brings her training in mindfulness to her group work.
You must register in advance which involves speaking with Elisa by phone to be sure that this is the right workshop for you.
For More information and to register please email or call Elisa: elisa@wisdomtales.com
(781) 640-9499. Visit her therapy website at www.elisapearmain.com
March 17, 2014
Rolling Ridge Retreat Center, Andover, MA
9:30-3:30 p.m.
Forgiveness: Telling Our Stories in New Ways
A day retreat
In this experiential workshop participants will hear and share world wisdom tales that help to clarify the tasks of the forgiveness process. We will explore our life stories of forgiving and being forgiven. We will look at the role of resentments in our lives, and will play with shifting perspective on our stories of wounding to hold and tell them in new and healthier ways. Primarily we will discover the path to self-forgiveness which smoothes the way to forgiving others. This workshop is appropriate for those wishing to explore forgiveness personally and those wishing to be of help to others. Sharing personal stories is optional and there will be choices for partner/small group and individual exploration.
For more information and to register: http://www.rollingridge.org/programs/day-apart-retreats/
Thursdays March 6, 13, 20, 27
Forgiveness: Telling Our Stories in Healthier Ways
6:30-8:00pm
Research shows that forgiveness can reduce anger, anxiety and depression and improve physical health. The importance of practicing forgiveness has been extolled by every religion, and yet it is often misunderstood. Forgiving is not about forgetting, condoning bad behaviors, or setting ourselves up to be hurt again. Forgiveness is a form of self-healing for the one who has been injured. Come learn skills for healing old wounds and preventing new ones.
Location: The Emerson Hospital Health and Wellness Center 310 Baker Ave, Concord, MA
www.emersonhealthyliving.org
Elisa's podcast
"Forgiveness: The Heart of Healing" This podcast is an interview with myself and the host Eric Wolf. You can listen to it (#88 in the archives) and many other great storytellers anytime by going to www.artofstorytellingshow.com
Read
Elisa's Article "Empowering Middle School Students to Stop Bullying" as published in the Fall 2012 issue of the National Storytellng Network's Storytelling Magazine.
Elisa in the News
Elisa brings anti-bullying message to students at Somerville school.
Universal Tales of Bullying – Storyteller Elisa Pearmain visited Glen Urquhart School to share folk tales that illuminate the topic of bullying. >>Read More
You can reach Elisa by phone at: (978) 562-3268
You can write to her at: 127 White Pond Rd., Hudson, MA 01749
Contact her by e-mail at: